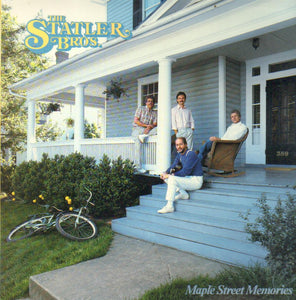 Mercury
The Statler Brothers - Maple Street Memories (LP) (Very Good (VG))
Regular price
$4.00
$0.00
Unit price
per
Media Condition:  Very Good (VG)
Sleeve Condition: Very Good (VG)
Country:    Canada  
Released:  1987
Genre:       Folk World & Country
Style:         
Comments:
All records are visually graded. For pictures, let us know.
 
Notes:
A1. Our Street/Tell Me Why
A2. Maple Street Memories
A3. Deja Vu
A4. Am I Crazy
B1. The Best I Know
B2. I'll Be The One
B3. Beyond Romance
B4. I Lost My Heart To You
B5. Jesus Showed Me So

Barcode and Other Identifiers:
Manufactured By PolyGram Inc.
Distributed By PolyGram Distribution Inc.

JH100
Data provided by Discogs
---