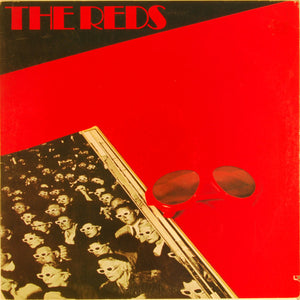 A&M Records
The Reds - The Reds (LP, Album) (Very Good (VG))
Regular price
$7.00
$0.00
Unit price
per
Media Condition:  Very Good (VG)
Sleeve Condition: Very Good (VG)
Country:    Canada  
Released:  1979
Genre:       Rock
Style:         New Wave
Comments:
All records are visually graded. For pictures, let us know. Record has several surface scratches, some visible scuffs. Sleeve has seamwear, slightly worn edges, light fading, ringwear.
 
Notes:
Standard black vinyl version.

Recorded at Veritable Recording Company, Philadelphia

Mastered at A&M Recording Studios, Hollywood

Released with a custom red inner sleeve with just the catalogue # on it.
A1. Victims 2:36
A2. Luxury 4:56
A3. Joey 4:09
A4. Lookout 6:56
B1. Whatcha' Doin' To Me 3:21
B2. Not You 2:38
B3. Talking 3:17
B4. Over & Over 3:09
B5. Self Reduction 5:28

Barcode and Other Identifiers:
Barcode 7502147721
Matrix / Runout A&M SP-5281 (RE-2)-1
Matrix / Runout A&M SP-5282 RE2-1

Manufactured By A&M Records Of Canada Limited
Distributed By A&M Records Of Canada Limited

TM5
Data provided by Discogs
---