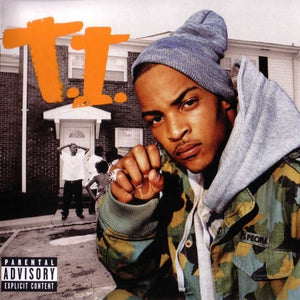 Atlantic
T.I. - Urban Legend (CD, Album) (Very Good (VG))
Regular price
$3.00
$0.00
Unit price
per
Media Condition:  Very Good (VG)
Sleeve Condition: Very Good Plus (VG+)
Country:    Canada  
Released:  2004
Genre:       Hip Hop
Style:         
Comments:
All media is visually graded. For pictures, let us know.
 
Notes:
1. Tha King
2. Motivation
3. U Don't Know Me
4. ASAP
5. Prayin For Help
6. Why U Mad At Me
7. Get Loose
8. What They Do
9. The Greatest
10. Get Ya Shit Together
11. Freak Though
12. Countdown
13. Bring Em Out
14. Lime Light
15. Chillin With My B*tch
16. Stand Up
17. My Life

Barcode and Other Identifiers:
Barcode 0 75678 37342 8

Distributed By Warner Music Canada Co.
Manufactured By Warner Music Canada Co.

Data provided by Discogs
---