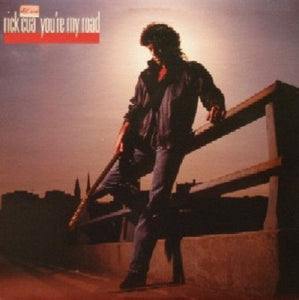 Sparrow Records
Rick Cua - You're My Road (LP, Album) (Good Plus (G+))
Regular price
$4.00
$0.00
Unit price
per
Media Condition:  Good Plus (G+)
Sleeve Condition: Very Good (VG)
Country:    Canada  
Released:  1985
Genre:       Rock, Pop
Style:         
Comments:
All records are visually graded. For pictures, let us know. Record has a great deal of surface scratches, visible scuffs. Sleeve has seamwear throughout, worn edges, creases, ringwear.
 
Notes:
Issued with a printed inner lyrics-sleeve.
A1. Don't Say Suicide 3:30
A2. You're My Road 3:54
A3. One Child In Pain 3:40
A4. We Are The Chosen 3:51
A5. You've Only Got One Life 3:40
B1. House Calls 3:14
B2. Runaway 3:33
B3. We Are Yours 3:22
B4. The Old Man 4:12
B5. Cant' Stop 3:07

Barcode and Other Identifiers:
TM5
Data provided by Discogs
---