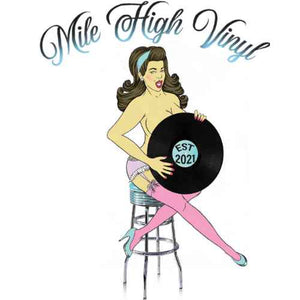 Cellar Music (2)
Naama Gheber - Dearly Beloved (CD, Album) (Mint (M))
Regular price
$11.00
$0.00
Unit price
per
Media Condition:  Mint (M)
Sleeve Condition: Mint (M)
Country:    Canada  
Released:  2020-04-00
Genre:       Jazz
Style:         
Comments:
All media is visually graded. For pictures, let us know. Factory sealed, presumably mint.
 
Notes:
1. Dearly Beloved 3:34
2. So In Love 5:00
3. 'S Wonderful 2:36
4. Since I Fell For You 4:19
5. I Can't Give You Anything But Love 5:00
6. Get Out Of Town 4:02
7. This Time The Dream's On Me 4:56
8. You Stepped Out Of A Dream 3:56
9. What's New 5:01
10. Just Squeeze Me 4:18
11. Sometimes I'm Happy 3:47
12. Good Night My Love (Layla Tov) 4:08

Barcode and Other Identifiers:
Barcode 8 75331 01738 0

Phonographic Copyright (p) Cellar Live Records
Copyright (c) Cellar Live Records
Published By Universal Polygram International Publishing
Published By Chappell & Co., Inc.
Published By New World Music Corp.
Published By Warner Brothers Inc.
Published By Cotton Club Publishing
Published By Happy Aspen Music LLC
Published By EMI Feist Catalog, Inc.
Published By Timo Co. Music
Published By EMI Robbins Catalog Inc.
Published By Redwood Music, Inc.
Published By Robin Hood Music Co.
Published By Screen Gems-EMI Music Inc.

Data provided by Discogs
---