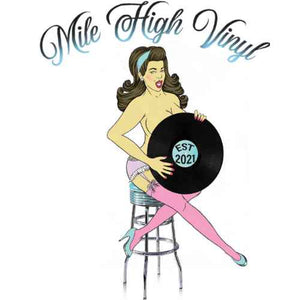 Home Sweet Home Records,Myrrh
Mark Heard - Eye Of The Storm (LP, Album) (Very Good Plus (VG+))
Regular price
$10.00
$0.00
Unit price
per
Media Condition:  Very Good Plus (VG+)
Sleeve Condition: Very Good Plus (VG+)
Country:    US  
Released:  1983
Genre:       Rock
Style:         Folk Rock, Acoustic
Comments:
All records are visually graded. For pictures, let us know. A few light scratches. Sleeve has some light creasing.
 
Notes:
LP housed in lyric inner sleeve. Includes folding insert with interview and essay.
A1. Eye Of The Storm 3:00
A2. The Pain That Plagues Creation 3:57
A3. Castaway 3:16
A4. Well-Worn Pages 2:44
A5. He Will Listen To You 2:58
B1. In The Gaze Of The Spotlight's Eye 3:59
B2. Gimme Mine 3:33
B3. These Plastic Halos 3:02
B4. No One But You 2:27
B5. Moonflower 2:24

Barcode and Other Identifiers:
Matrix / Runout MSB-6741-A 1AZHZ DM-2
Matrix / Runout MSB-6741-B 1AZHZ DM-2

Phonographic Copyright (p) Home Sweet Home Records, Inc.
Copyright (c) Home Sweet Home Records, Inc.
Published By Bug & Bear Music
Recorded At Gold Mine
Mastered At Future Disc
Pressed By Monarch Record Mfg. Co.

CH5
Data provided by Discogs
---