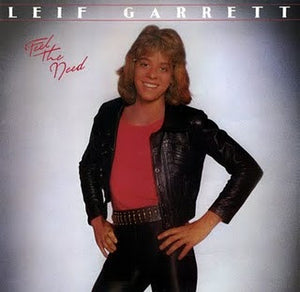 Scotti Bros. Records
Leif Garrett - Feel The Need (LP, Album) (Very Good (VG))
Regular price
$4.00
$0.00
Unit price
per
Media Condition:  Very Good (VG)
Sleeve Condition: Very Good Plus (VG+)
Country:    Canada  
Released:  1978
Genre:       Rock, Pop
Style:         Rock & Roll, Soft Rock, Pop Rock, Contemporary, Disco
Comments:
All records are visually graded. For pictures, let us know. Record has several surface scratches. Sleeve appears to be overall in great shape.
 
Notes:
A1. I Was Made For Dancin' 3:17
A2. Groovin' 2:59
A3. Forget About You 2:40
A4. Once A Fool 3:16
A5. Fun, Fun, Fun 2:06
B1. Sheila 3:21
B2. When I Think Of You 3:02
B3. This Time 3:24
B4. Living Without Your Love 3:14
B5. Feel The Need 3:20

Barcode and Other Identifiers:
Manufactured By WEA Music Of Canada, Ltd.

TM5
Data provided by Discogs
---