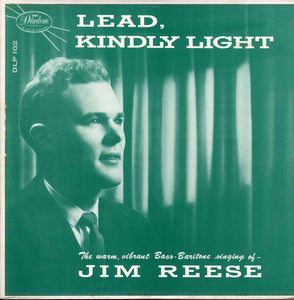 Diadem Productions, Inc.
Jim Reese (5) - Lead, Kindly Light (LP, Mono) (Very Good (VG))
Regular price
$12.00
$0.00
Unit price
per
Media Condition:  Very Good (VG)
Sleeve Condition: Very Good (VG)
Country:    US  
Released:  
Genre:       Folk World & Country
Style:         Gospel
Comments:
All records are visually graded. For pictures, let us know. Record has several surface scratches, some of which are visibly longer, and could use a cleaning. Sleeve has seamwear, slightly worn edges, creases, light fading, ringwear.
 
Notes:
A1. Wonderful Words Of Life
A2. Ships Ahoy
A3. I Am Content
A4. Nailed To The Cross
A5. The Lord's Prayer
A6. We Shall Shine As The Stars
B1. Why Do I Sing About Jesus
B2. Strength For Today
B3. The Glow Of His Love
B4. My Faith Has Found A Resting Place
B5. The Great Judgement Morning
B6. Dearer Than All

Barcode and Other Identifiers:
TM5
Data provided by Discogs
---