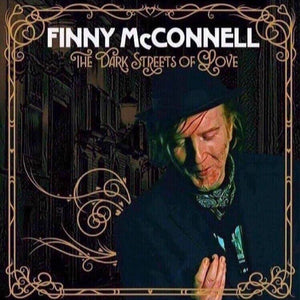 Whiskey Devil Records
Finny McConnell - The Dark Streets Of Love (CD, Album) (Mint (M))
Regular price
$23.00
$0.00
Unit price
per
Media Condition:  Mint (M)
Sleeve Condition: Not Graded
Country:    Canada  
Released:  2021-09-03
Genre:       Rock, Folk World & Country
Style:         Celtic, Acoustic, Punk
Comments:
All media is visually graded. For pictures, let us know. Factory sealed, presumably mint.
 
Notes:
After 30 glorious years of leading renowned Celtic punk rockers, The Mahones -- who have released over 20 albums and shared stages with the Dropkick Murphys, Shane MacGowan, Stiff Little Fingers, Billy Bragg, The Buzzcocks, Sinead O'Connor, and The Damned to name a few -- founder and band leader Finny McConnell decided that it was time to make an album for himself.

Showcasing his intimate songwriting skills, Finny also includes covers of songs with deep meaning to him by renowned songwriters Bruce Springsteen, Tragically Hip, Lou Reed, and Shane McGowan. This is his love letter to everyone important in his world and it should not be missed. The Dark Streets of Love is a collection of his most intimate music, stripped bare with personal lyrics that represent not only his truth, but a truth that we can all relate to.
1. Atlantic City 5:21
2. Someone Save Me 4:15
3. Stars (Oscar Wilde) 5:40
4. A Pair Of Brown Eyes 4:12
5. New York City 4:20
6. So Far Away 4:57
7. Pale Blue Eyes 4:21
8. We're Miles Apart 3:28
9. Cocktail Blues 4:00
10. Fiddlers Green 3:14
11. Back Home 3:27

Barcode and Other Identifiers:
Barcode 620638077924

Data provided by Discogs
---