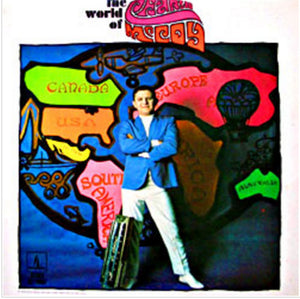 Monument
Charlie McCoy - The World Of Charlie McCoy (LP) (Very Good (VG))
Regular price
$9.00
$0.00
Unit price
per
Media Condition:  Very Good (VG)
Sleeve Condition: Very Good (VG)
Country:    US  
Released:  1968-06-00
Genre:       Folk World & Country
Style:         
Comments:
All records are visually graded. If you would like to see pictures of the actual album, please let us know. The record contains several surface scratches and some visible scuffs. The record sleeve contains seamwear throughout, slightly worn edges, several creases, fading, ringwear and some visible scuffs on the front cover. Includes paper inner sleeve.
 
Notes:
Rare
1. Jump Back Baby
2. Gimmie Some Lovin'
3. Hey Baby
4. Candy Man
5. Turn On Your Lovelight
6. Harpoon Man
7. Fingertips
8. Up Tight
9. Ode To Billy Jo
10. Shot Gun
11. Juke
12. Good Vibrations

Barcode and Other Identifiers:
Data provided by Discogs
---